Villa in Javea, Hans + Biggi,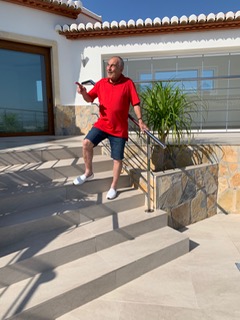 Hans + Biggi,

We decided to give up our water property in the best location in Berlin and risk a fresh start in Spain. We found out about real estate on the Costa Blanca via the Internet. We contacted several brokerage firms on site. The most competent appeared the real estate company Viva Costa. After making an appointment, André appeared, who spoke perfect German, we outlined our wishes and André immediately recognized what was important here. He was tireless and only chose the houses that fit us, repeatedly explained certain building substances and the for u. Contrary. After a few visits we found the dream house. There was no great deliberation and the notary appointment crowned our new life. Actually, André could have leaned back after signing, he had done his job, but no, he continued to take care of us and always helped when we (language problems) had a problem.
All you who have the intention of buying a property in Spain and don't want to experience a failure can only contact the company VIVA COSTA and if you book an appointment with André, I promise you, you will soon have the dream house, because no one else knows the matter as well as HE !!!!