Maggie and Frank, Benitachell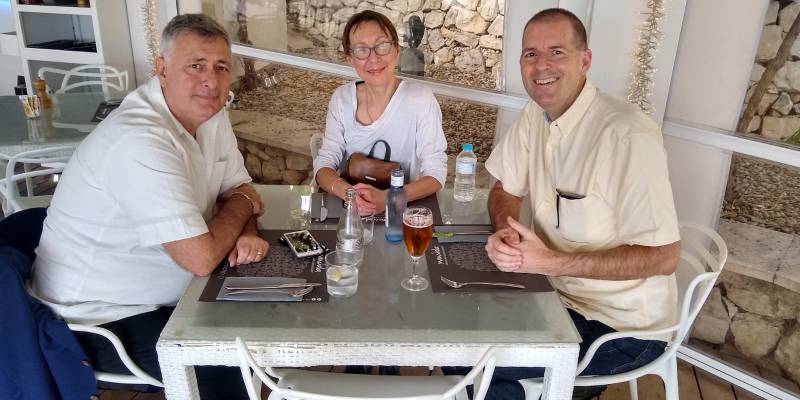 If you want us to rate Andre on a scale from 0 to 100, we would give him 200!!!
We came to Spain as Belgians who had lived abroad for over 30 years. After expat years in the Netherlands, Austria, and the USA we had the idea to retire in Spain. However, we had never before visited Spain, we don't speak the language, and we had no clue what the country had in store for us. Before we arrived in Dec2019, we had contacted several real estate agents via email. Andre stood out, and not even in a small amount! For several months we emailed; we had dozens of questions; his replies were fast, accurate, and always very friendly. Never did he push us in any way. In fact, he not once mentioned properties he would recommend for us. Instead, he just listened and provided us with the answers we needed. That Sunday morning when we finally met in Denia after several months of online communication, we had a cup of coffee together and he took us on the road. For two days he drove us along the entire area between Denia and Alicante: showing us urbanizations, styles of living, different views and locations (mountains, sea, inland, coastal) while constantly asking questions trying to figure out what we were looking for and what would fit our perfect location, lifestyle, and view. When the third day arrived, he brought us to several properties. At that point, his mastermind had figured out - through questioning and visiting areas, not houses!, with us - what his clients were looking for. By the end of that third day, we sat down to sign the paperwork with the seller!
Indeed, Andre guided us to our dream house! We are forever grateful for his absolutely amazing service and dedication to his work and the happiness of his clients.
We can only VERY highly recommend Andre! He's just the best!
Image gallery